Outstanding care
We wouldn't have anyone else look after our horses. Sam will alway put them first. She will always go that extra mile and happily give her knowledge and time. She has a good team around her and our horses are very happy and cared for.
Jackie Spinks
Sparky , Bijou , Paris
5 stars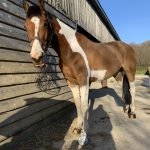 Sam managed to come and pick up my horse with such late notice, I sent a desperate message asking the night before! Such a friendly and knowledgeable yard & owner, with amazing facilities – would 100% recommend for any horse and owner!
Millie Anderson
Jack
Nothing short of fantastic
I first heard about Wooler through a friend and I am so glad I did. Sam has been nothing short of fantastic with what can only be described as my ASBO of a pony. Since being at Wooler his behaviour has come on in leaps and bounds, he's happy, healthy and relaxed – no small achievement! Even a Keratoma surgery didn't phase the lovely team and all the liveries were so supportive to see us out the other side and cheer us on when we got out competing. With fantastic facilities, people who know and care about you and your pony and Sam's expert advice I can't see myself keeping my horses anywhere else. I now look forward to going to the yard and spending time there, as well as knowing if I can't make it up he will be well looked after and not even notice if I'm gone.
Georgia Fuller
Experience being at Wooler liveries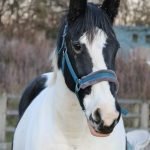 Super friendly yard, staff are always willing to help with anything.
Adaptable to different horses and owners needs, would highly recommend 🙂
My horse has never been as happy as he is at this yard!
Dominique Copeland
Ruben
Wooler Liveries is the best yard
Sam DeRuyter and her team provide individualised care including support for any medical needs: nothing is too much trouble. My horse has regained confidence through Sam's consistent care and kindness. It's a happy yard with lovely hacking beautiful fields and surrounds two great schools and excellent teaching from Sam. The stables are warm in a barn and kept well with deep fresh bedding. It's lovely to be in a yard where staff are always helpful and friendly; that is kept clean and tidy, and any repairs are done quickly."
Rose Maxwell
Toby
Wonderful place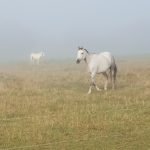 I now kept my horses with sam for 8 years. During this time I've always known that my horse are well cared for and treated as if they were Sam's own.
Nothing is to much for sam she will always go out of her way to help.
My young horse was found to be allergic to grass and Sam went out of her way to souce a feed that was grass free.
There have been a number of times I've not been able to go to the yard for a number of days even weeks and I've never had to worry as I know that my horse will be ok and cared for. I genuinely couldn't recommend Wooler Liverieis enough. All the staff are very friendly and helpful. It's just like being part of one big happy family
Sarah Vallentyne
Luna and millie
MOST SUPPORTIVE YARD!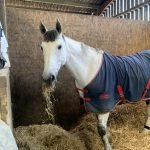 Harry and I love it at Wooler Liveries! We moved last January 2019 and had our best year yet. Sam & her team always provide top care & expertise for the horses/liveries. The facilities are also great, with lovely local hacking. Sam is a great trainer but also regularly arranges clinics with a number of coaches giving riders plenty of opportunities. She is also happy to help with booking in all routine appointments such as farrier and physios which is a great help! All liveries & staff are very supportive of each other providing a super team spirit.
Ben Kibby
Harry
Home from Home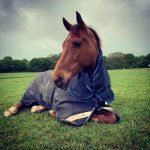 I would ? recommend Wooler Liveries. Sam is the most helpful, honest and genuine person I have met. She goes above and beyond to cater for your horses individual needs. Super facilities and the whole team are very welcoming and supportive. The whole atmosphere is so relaxed which has reflected on my horse. My 8 year old KWPN can be tense at times but moving him was the best thing I ever did, he is a totally different horse, so calm and relaxed and absolutely thriving.
Amanda Willis
Ginger
Five star livery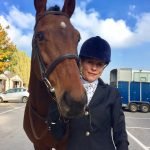 We have been with Wooler liveries for three years and both horse and owner are extremely happy. The level of care is first class, the facilities are excellent with wonderful winter and summer turnout. It is also very friendly with a lovely livery community. Staff are always available to help and the yard owner and senior staff are very knowledgeable. We love it here!
Bryony Basden
Lulu
Amazing ❣️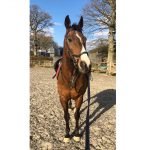 I have been at Wooler Liveries for around 3 years now with my horse Webster and I couldn't give Sam and the yard a high enough rating! The facilities and environment as well as friendly faces and support is outstanding and I couldn't imagine leaving my horse in the care of anyone else. Thanks GCF ♥️
Emily Fleet
Webster